Groupon | Why are they committing Social Suicide?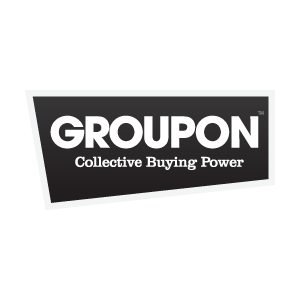 Relevance is defined in the dictionary as "bearing upon or connected with the matter in hand; pertinent to". Looking back to Groupon I still remember the first day I was exposed to such great concept.

A site/web service that publishes daily deals and allows people to easily make them viral while sharing with their friends and acquaintances through sites like Facebook, Twitter, Tumbblr and more. Add to that a total media frenzy over it and you have what they have accomplished today, where brands like The Gap have actually shown the potential to such platform when combined with a social sphere.

It's been around 3 months since that and today the glitter, the magic and the execution is gone.

Social Suicide is actually a new term that I have come up with and it is based on the basic premise that if a product that uses the social media channels to grow and execute its business cannot keep a high rate of relevant shared data to it's end users it will succumb and die, and here's why.

One of the key ingredients in any successful internet based business is the power of demographics. We learn from our customers and we complete a transaction then invite them with relevant data to repeat such process. If I buy a shirt today from "Puma's" Online store they can easily track the size, color, and style that I bought so when I receive an email, SMS, twitter message or any advertising piece it's tailored to my taste and past experience. It's a perfect circle.

The way an online store should execute it's business model should be based on a Smart! demographic model. One that sends an email right after the product is sold and follow a simple but powerful recipe:

I. Once the order is placed an "Invoice" will arrive via  email
II. Once the order is shipped a "Tracking" email or message will be sent with such information
III. After the order is shipped a week after an email or other message should follow asking for shopping experience and product review.

Once this data is compiled then the business can act with such precision that it can engage it's customers with a tailored experience which ports a higher conversion rate for a sale.

The problem and what I call "Social Suicide" of Groupon is that once you buy a deal you get opted into an email campaign which are neither smart nor relevant to any aspects of your last transaction.

Last week I bought a Groupon for a Photo Canvas Poster framed, which was great!

Right after that, Social Suicide started, take a look at the emails received, sometimes more than 2 a day!

Up to Half Off Corn Maze Admission

$10 for Fare at Ann O'Malleys

Up to 92% Off Chiropractic Services

Up to 67% Off Psychic Reading

68% Off Laser Hair Removal

Half Off Haunted Corn Maze

This makes me upset because if there was a better execution method from Groupon I would and other users wouldn't need to go look to Social Living or all other Last Deal sites on the InternetSphere. It's been weeks since a deal that works for me has appeared and of course Groupon cannot make everyone in the world happy, there are deals that will work for some and not others. But the problem here is their follow up and up keep with past customers. A site like SlickDeals.net has an old recipe but clear. You go to a forum like engine and search for whatever you think works for you. Their numbers of deals a day are extreme and you will surely find something for your deal appetite.

Groupon can work this out easily, take a demographic step back and start calling and pitching ideas for great deals to direct businesses. Like Target, BestBuy, Netflix, Costco, etc. If you have the power to create a deal of the day at least once a week that is relevant to millions you will be able to keep bringing the small business deals over the week as you currently do without having past customers wait. The power of engagement can be reacquired easily. Learn from your past transactions, act upon those and talk to them in a 1 to 1 experience. Isn't that one of the many cool things we can do in this Social Powered World?

Are you currently using Groupon? Tell us what you like the most or/and dislike.